Head of Department's Welcome

Architecture is the consciousness of making sense of the space-time duality. It can be defined as the effort to design the spatial environment in terms of time in order to create the spaces in which his/her life will pass. As the Department of Architecture, our aim is to reveal "creativity", which is the main goal, as in every design discipline. In this sense, our academic staff, who are experts in their fields in raising the awareness of the architectural profession, accompany the transformation of trans-disciplinary design knowledge into practice in line with our architectural education program. Architectural Education, which we aim as the Department of Architecture, is to think, question, research, produce very different solutions even to the problems faced for the first time, open to cooperation as well as compete, respect all beings without separating human beings and non-living things with their competencies and make the future valuable through the space it creates. It aims to train architects who can shape it.
Asst. Prof. Dr. Evren ÜLKERYILDIZ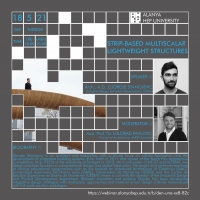 Topic: Strip-Based Multiscalar Lightweight Structures Speaker: Arch., A.D., Djordje Stanojevic (CEDIM, Mexico) Date-Time: 18 May 2021 - 18:00 (TR)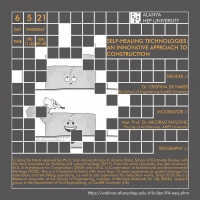 Link: https://webinar.alanyahep.edu.tr/b/den-lf4-oeq-phm Topic: Self-Healing Technologies: An Innovative Approach to Construction Speaker: Dr. Cristina De Nardi (RA School of Engineering,Cardi...
See All
There are no event available.
See All