Vision
Being a modern institution, preferred in national and international academicals mobility, our department main vision is to develop the architectural awareness that would improve the quality of life. With the advantage of our social services and physical facilities, the department also provides the students with a modern teaching program and an academic environment with high national and international teaching staff.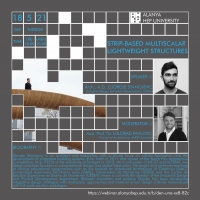 Topic: Strip-Based Multiscalar Lightweight Structures Speaker: Arch., A.D., Djordje Stanojevic (CEDIM, Mexico) Date-Time: 18 May 2021 - 18:00 (TR)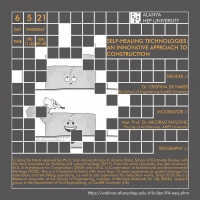 Link: https://webinar.alanyahep.edu.tr/b/den-lf4-oeq-phm Topic: Self-Healing Technologies: An Innovative Approach to Construction Speaker: Dr. Cristina De Nardi (RA School of Engineering,Cardi...
See All
There are no event available.
See All